It's been a while since I made a collage that stayed visible after I completed the piece. Normally by the time I finish the image, the collage is buried under layers of paint, stamping or stencilling or a mixture of all three. But the last two classes I've done as part of Radiant 2, both have visible collage in the completed pieces!
This first piece was my response to Dyan Reaveley's class.
Her lesson was so great, I especially enjoyed the things she shared about her process – thank you Dyan. Although I didn't have many of the supplies Dyan used, I think my substitutions have worked well – I love the result and the quotation taken from Sandra Sturtz Hauss's poem "These are my wishes for you".
My second piece was made in response to Effy's interpretation of Felicia's class.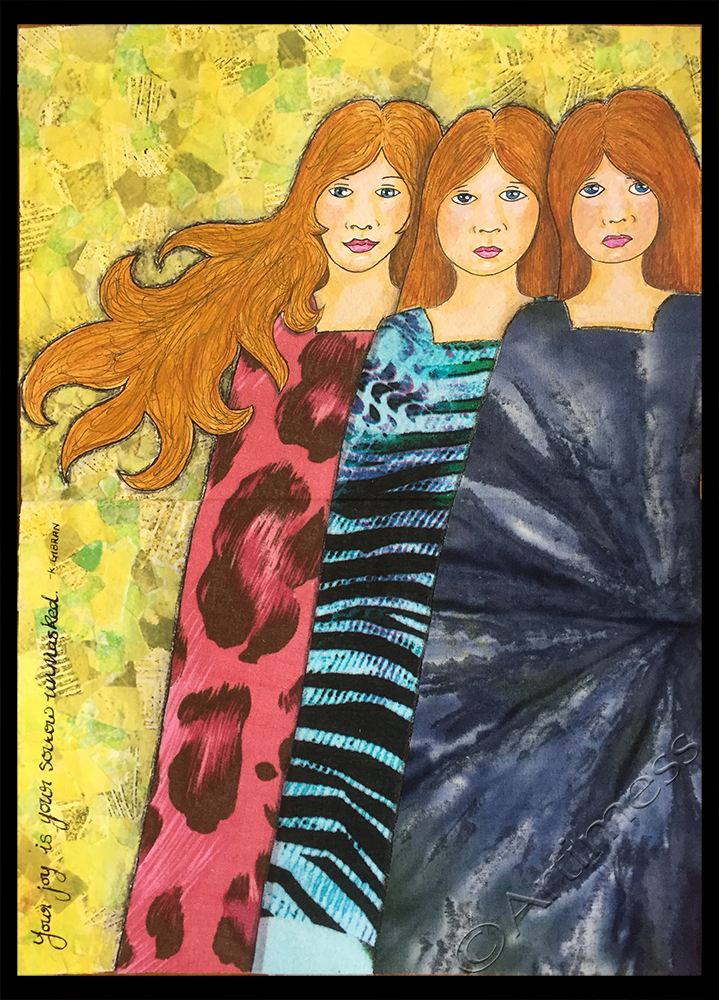 I loved the process, and learnt loads from the note writing. I found it really interesting to create a second image in a different style – thank you for a really inspiring lesson Effy. By the way – if you want to look up the quotation, it's taken from "On Joy and Sorrow" by Kahlil Gibran.
I haven't quite made up my mind what to do next, but I think I might start making postcards for iHannah's postcard swap ready for the end of the month.

By
eunice
on Wednesday October 14th, 2015 at 20:01 in
Art Journal
,
Artistic Ramblings
,
CED
,
collage
,
Doodling
,
iHannah's DIY Postcard Swap -Fall 2015
,
Lettering
,
Mixed Media
,
Quotations
,
Radiant 2
,
Stencils
-
Comments Off

on Visible collage!
I am so loving my new Effidori! I always love learning new book making techniques and Effy's lesson on how to make the Effidori was so easy to follow that I enjoyed every minute of it!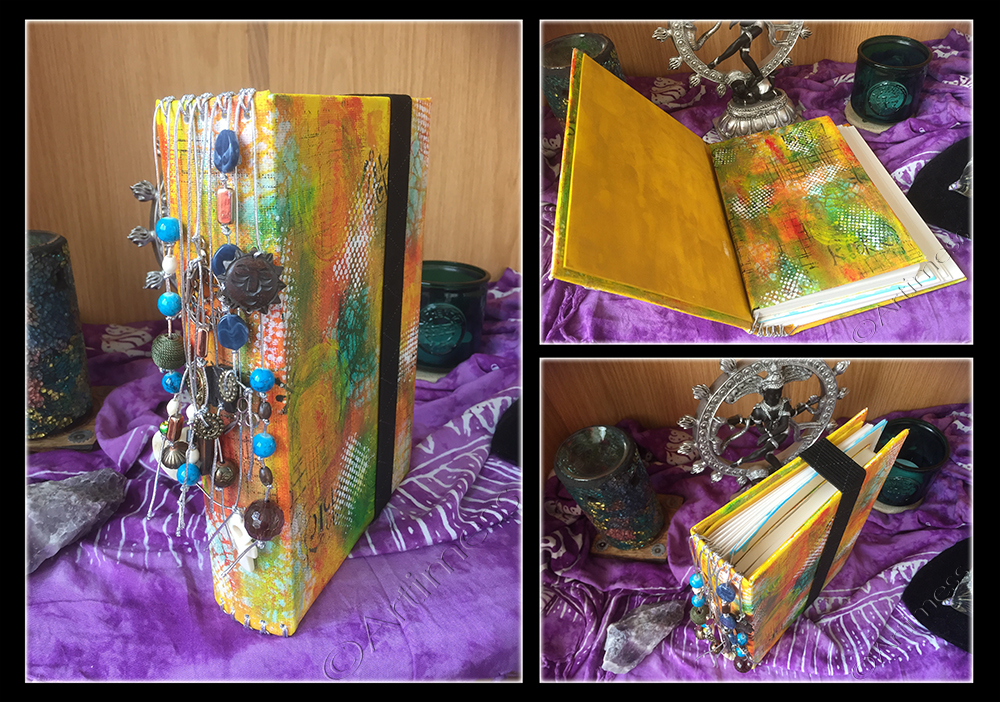 And I'm loving the results – both the way it looks and using it as a journal. Thank you Effy for an amazing lesson!
Having made the journal, I was ready to start the first guest teacher lesson on the Radiant 2 course.
Felicia Borges lesson was just so much fun and really messy. I love the way she works. I didn't have all the supplies that she used, and my alternatives created a rather different look. But I'm really pleased with the result!
Which lesson shall I do next I wonder? Keep watching to find out.

I've been getting messy and having fun! Not content with having recently signed up to 21 Secrets Fall 2015, I've just signed up to Effy Wild's Radiant 2 Course which started on 1st October. So much juicy, messy goodness to choose from! I'm loving every minute of it!! And just for good measure. I've signed up for the iHannah DIY Postcard Swap – Fall 2015. Yeah! – got to share the abundance that I'm creating.
So far I've been playing along with two of the 21 Secrets classes, and experimenting with some of the techniques in my everyday journal.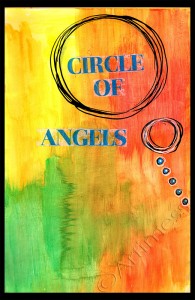 On this first page, I was trying out a letter transfer technique from Catherine Anderson's class. Her lesson has so many cool things to try.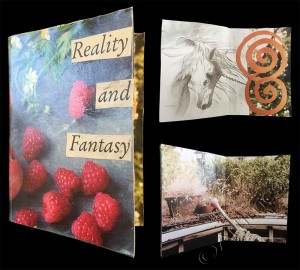 This is another technique from Catherine's lesson – a really cute mini book. It's only 5cm x 7cm but it was so much fun to make and decorate. I think I might try and incorporate some of these into my postcards for the swap at the end of the month.
I made this image while I was watching Orly Avineri's class video from 21 Secrets. So many great ideas to try! I still have loads more to try out yet – but I'll use my watercolour journal next time. My everyday journal is only made with ordinary printer paper, so it doesn't cope very well with too much wet. This page bled quite badly through onto my handwritten notes on the previous page – oops!!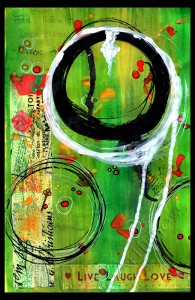 This last page started as an excuse to play with my latest washi tapes. Then I added some messy paints and ink to finish it off.
Right now, I'm busy making my journal for Radiant 2. How to make the Effydori journal (Effy's version of the classic Midori notebook) is the first lesson Effy teaches on the course. Once that's done, I can get started on the rest of the classes. So keep watching this space to see what I get up to next!