I am so loving my new Effidori! I always love learning new book making techniques and Effy's lesson on how to make the Effidori was so easy to follow that I enjoyed every minute of it!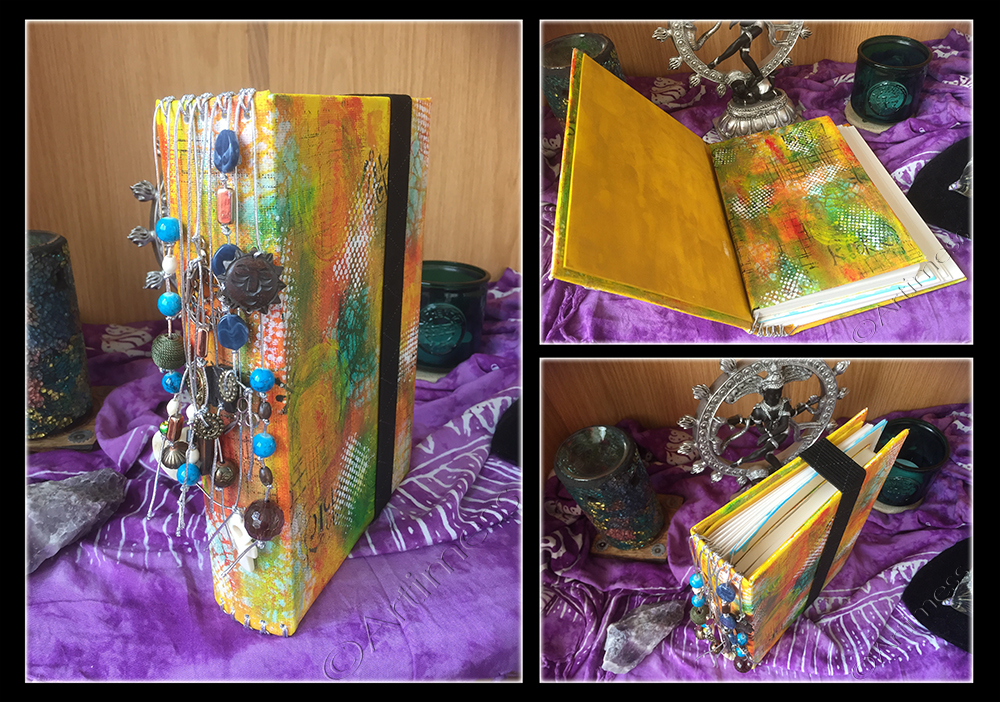 And I'm loving the results – both the way it looks and using it as a journal. Thank you Effy for an amazing lesson!
Having made the journal, I was ready to start the first guest teacher lesson on the Radiant 2 course.
Felicia Borges lesson was just so much fun and really messy. I love the way she works. I didn't have all the supplies that she used, and my alternatives created a rather different look. But I'm really pleased with the result!
Which lesson shall I do next I wonder? Keep watching to find out.