As part of re-creating my identity back here at Artimess, I decided to design myself some business cards. The front was no trouble, but I thought I'd like to put some of my artwork on the back.
I started by creating this Artimess zentangle: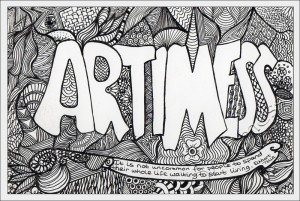 I used A6(105mm x 148mm) white art board and drew with my trusty Rotring Rapidograph .25 Pen.
Then I found this photoshop tutorial from 10 Steps and thought it looked like fun – I love digital blending! So I gave it a go: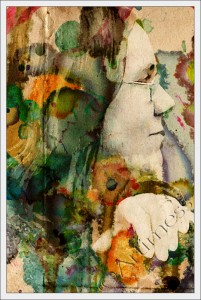 I love the result – mainly because it makes me look a lot younger than the original! So now I have 2 backs for my business card. Which do you think I should use?