I've been so busy drawing and painting lately that I haven't had time for playing with digital blending. So today I thought I'd rectify that omission!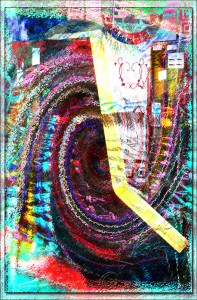 I started out with an artwork scan and two photographs. This was the first result. I really like this one, but decided to have a go at making a kaleidoscope style mandala.
This was the result! Which one do you prefer?