I thought it was about time I caught up with posting some images; I've spent so much time having fun and getting messy in my art journals that I've not got round to uploading any of my work.
This image was inspired by a Journal 52 prompt to pick a zany word and illustrate it. I chose 'exuviate' which means, apparently, to shed or cast off a covering. I liked the idea of emerging into a new reality.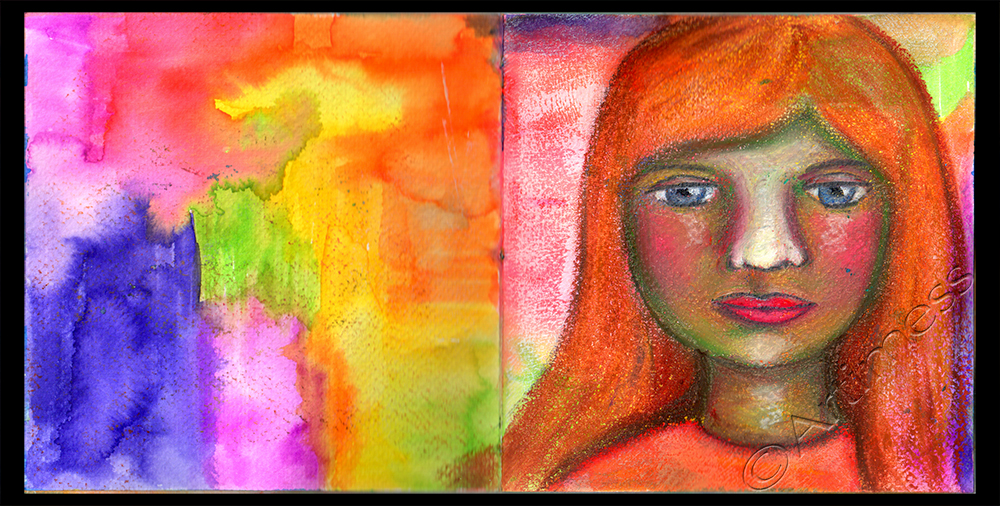 Returning to the 29 Faces 2016 challenge – I can't resist playing with the oil pastels. I created the colourful background using Tombow brush markers – I just love those bright colours!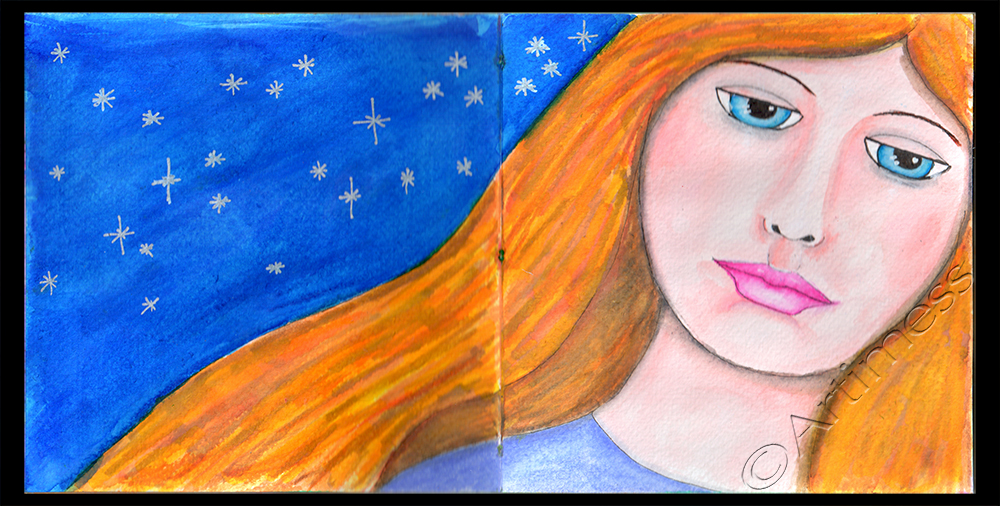 Effy Wild inspired this next piece with her class, based on Nolwenn's lesson, taken from the Radiant 2 course.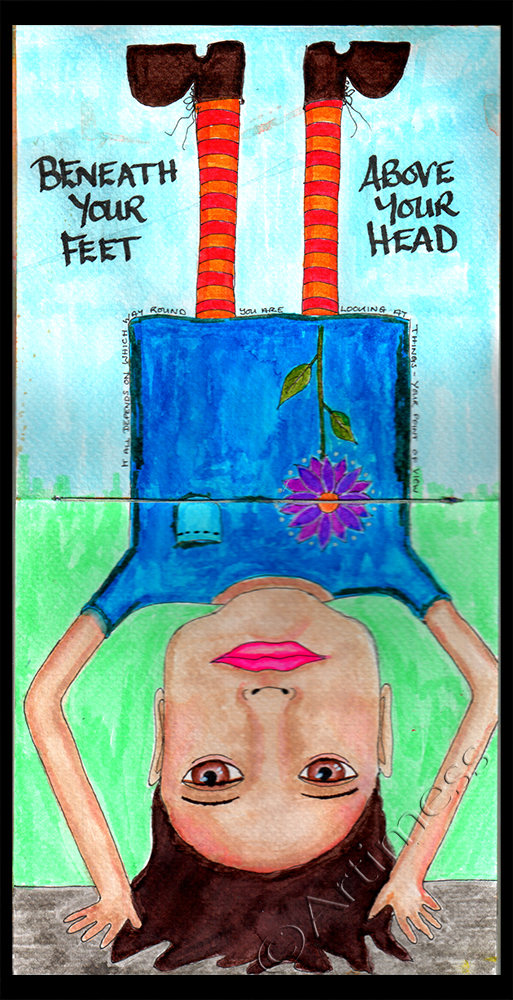 This last piece was created in response to two Journal 52 prompts – 'above your head' and 'below your feet'. When I saw these two prompts it occurred to me that depending on how you looked at things, they could either be pointing in opposite directions or the towards each other. This was how I saw it.
I still have more to post – I'll try to create another post tomorrow. Keep watching!

The 1st September, time to make a fresh start! As you might have noticed over the last day or so, I've been busy giving my site a face lift, playing around with some new colours and a different header. It feels like it's time to do some serious creating!
August has been a kind of limbo month for me, the time between the end of my studies, and the beginning of my new professional practice as an Art Psychotherapist, so I've been playing in my art journals exploring ideas and materials.
This journal page spread was created in my recycled Journal using torn magazine pages, fibres, gouache and homemade stamps created from repurposed rubbish.
August has also been a time for getting out and about, visiting new places and discovering wonderful bargains to add to my creative supplies.
I got this wonderful fabric from a lovely lady on a market stall in Bradford …
… and just look at all this amazing yarn that I found in the wool shop in Buxton!
September is going to be a month of new beginnings, so to mark my intention to create more art, I've signed up to Connie Solera's 21 Secrets course due to start on 28th September.
I've got lots more artwork from August which I'm looking forward to sharing with you. But for now I think I'd better get myself to bed as it's gone 2:00 am.