I'm really grateful for the inspiration I have had from Effy Wild and Sarah Trumpp this year. This page was inspired by both of them. The idea for the spread came from my response to Effy's Book of Days prompt for the 29th April, and Sarah's week 18, Journal 52 video inspired me to try drawing with my watercolour paints.
Although it's not perfect, I'm just loving the result and will definitely be using this technique again. Thank you both for your combined inspiration!
At last my postcards for the iHannah DIY postcard swap are ready to send.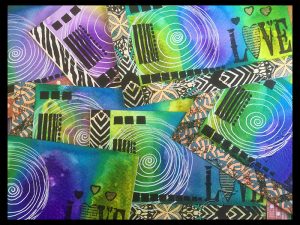 Here's a quick sneak peak at them before they start winging their way across the ocean.
This next image is a bit of digital wizardry.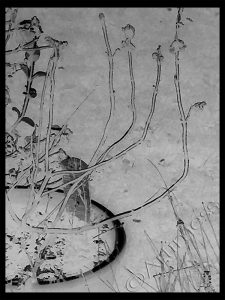 It started out as a photograph of some bare stems in the evening light. I desaturated the colour to make it black and white, then inverted the colours. I really like how it turned out.