Doodling has always been my 'go to' art form in times of stress, and the resultant images tend to reflect what's going on at the time for me.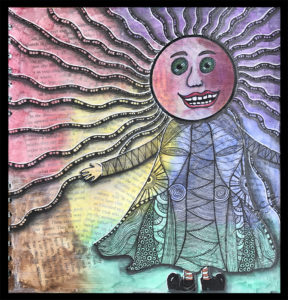 I think the eyes say it all in this image!
I created her in the same way I did yesterdays image: using a collage of book pages, followed by a watercolour wash and clear gesso glaze, then doodling using pitt pens and a bit of shading with a water soluble graphite stick. The only difference was that I coloured her face using tombow markers.