Since the beginning of this year I have been inspired by so many challenges and classes. Although I haven't necessarily completed all the prompts and suggestions, I've found that having so much inspiration has enabled me to maintain a much more consistent artistic practice. I have been making art every day – and am definitely feeling the benefits.
I've been working in a number of different journals and have been playing with lots of different styles.
This first piece was inspired by Effy's Book of Days theme for the month of January. The background is a created with lots of layers of acrylic paint, then I added the bird and the lettering as collaged cutouts which I created using tombow pens. I like the subtle contrast to the bold colours of the background this creates. I wrote the quotation using a dip pen and indian ink.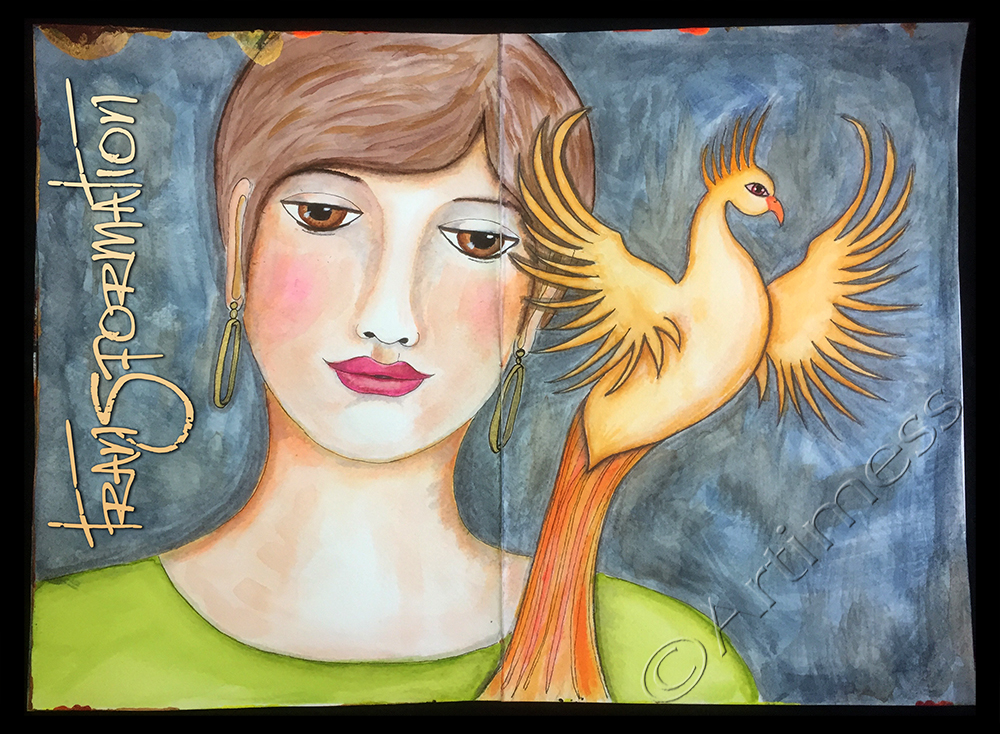 "Transformation" is my interpretation of Tam's lesson from Radiant 2. I used Tombow pens to colour the lady and the phoenix and watercolour paint for the background. I added the text digitally after scanning the completed spread.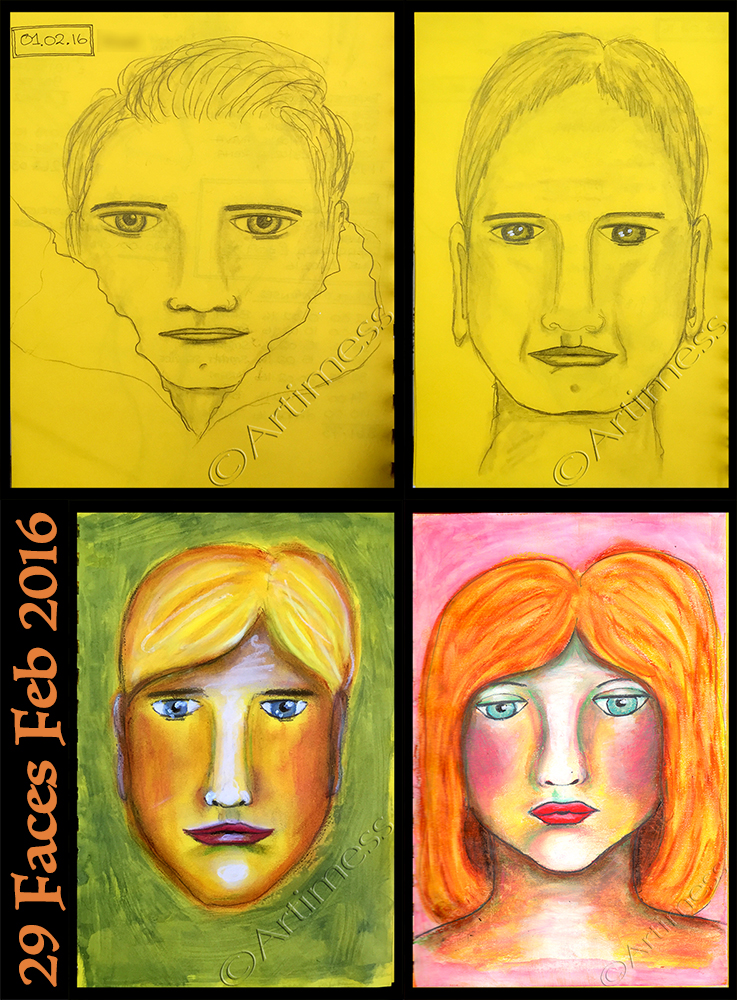 Moving on to challenges – I thought I'd try to include some male faces in my responses to the 29 Faces challenge this year – this is my first four. I'm really loving using oil pastels for the faces.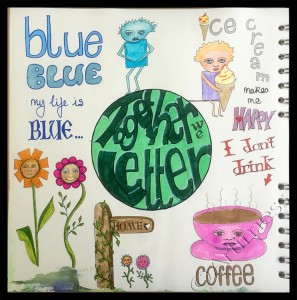 Finally, as a result of following the Journal 52 group on Facebook, although I haven't got around to journalling any of those prompts, I was inspired by Sarah Trump's work and checked out her blog posts. As a result I discovered the "Together We Letter" challenge by @lissletters on Instagram. This is my response to the prompts for the first four days – so much fun!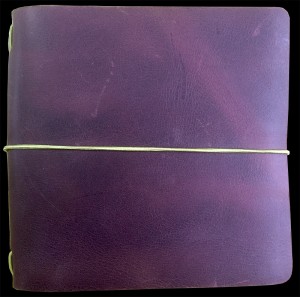 Ever since I started Radiant 2 and made my own Effidori, I've been wanting to get a leather version for my handbag journal and have had my eye on a soft leather journal cover from YarnTreeStudioUK on Etsy.
And yeah – I finally have this one – it's so beautiful! I chose the Quarto size which is 5.5″ x 5.5″ and am loving the square shape of the pages and the long landscape shape of the double spread.
The beauty of having a journal like this is that I can choose what kind of paper to use in it and can vary the size and shape of the pages. I stared by creating three signatures from cold press watercolour paper, and am loving the results!
I used the first three spreads to do the warm-up exercises in Iris Fritschi-Cussens lesson in Radiant 2.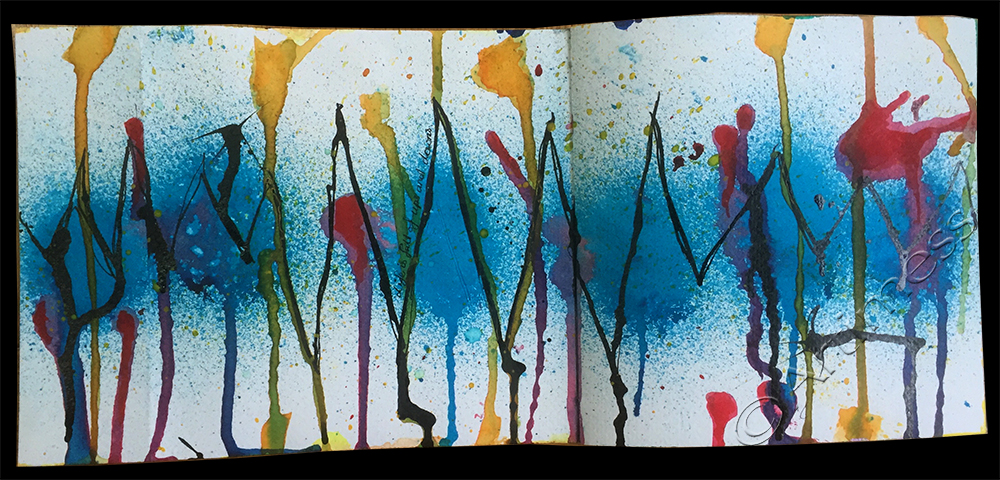 Creating all these drips was great fun…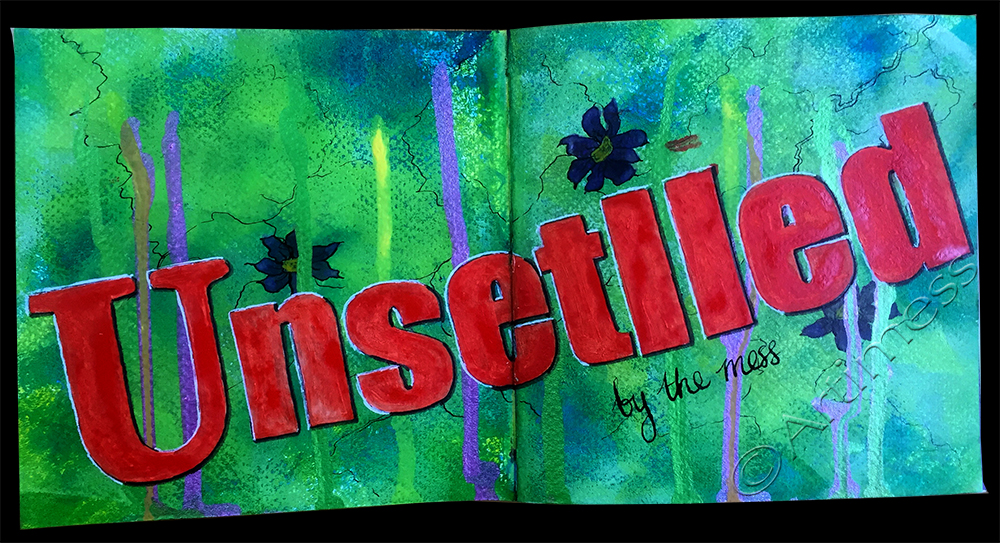 …and I love how this page turned out. Although it has been pointed out that my spelling is a little off!
Writing across the face on this spread was so liberating – I usually struggle to match the eyes on my faces.
For the main image in Iris's lesson, I went back to using my Effidori journal.
I have resisted using oil pastels for so long, but really enjoyed using the technique that Iris taught us in this class. I will definitely be using oil pastels for faces in the future!
I loved Sarah Trumpp's lesson and decided to go back to my small journal and use my new watercolour paints to create some quirky people.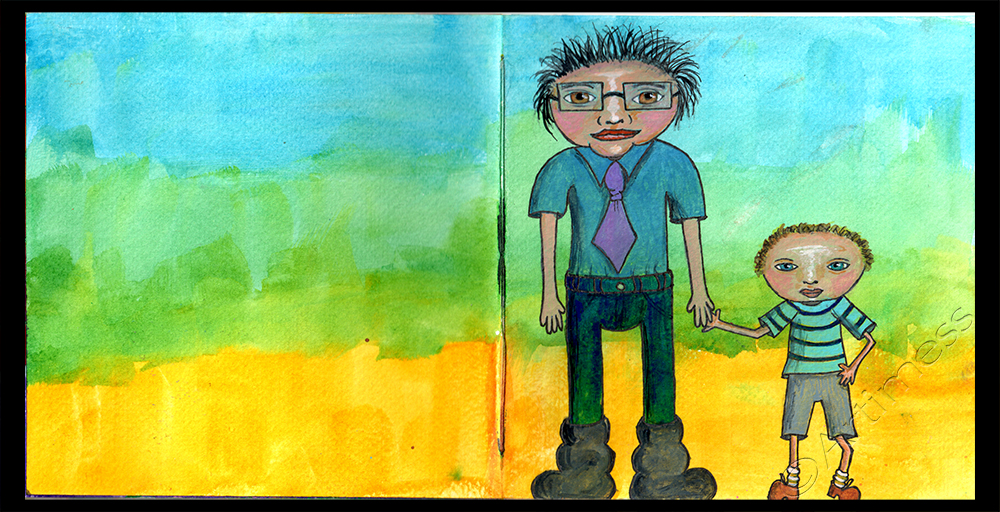 I called the first one Tagging Along…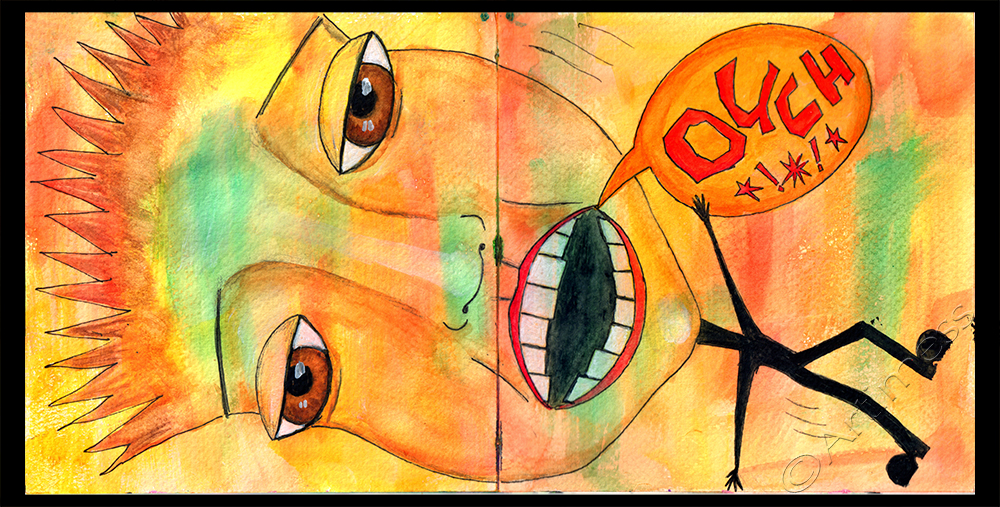 …and created the second one to illustrate the fall I had a couple of weeks ago. I have really enjoyed creating these cartoon like caricatures and can't wait to do some more.
There's a good chance that this will be my last post before Christmas – so have a good one, and I'll catch up with you when things calm down again.