Two more pages to add to the steadily growing collection! Another painted postcard for journalling on…
…created using acrylic paint, a stencil and acrylic ink. The black blots remind me of seahorses or maybe glow-worms. What do you think?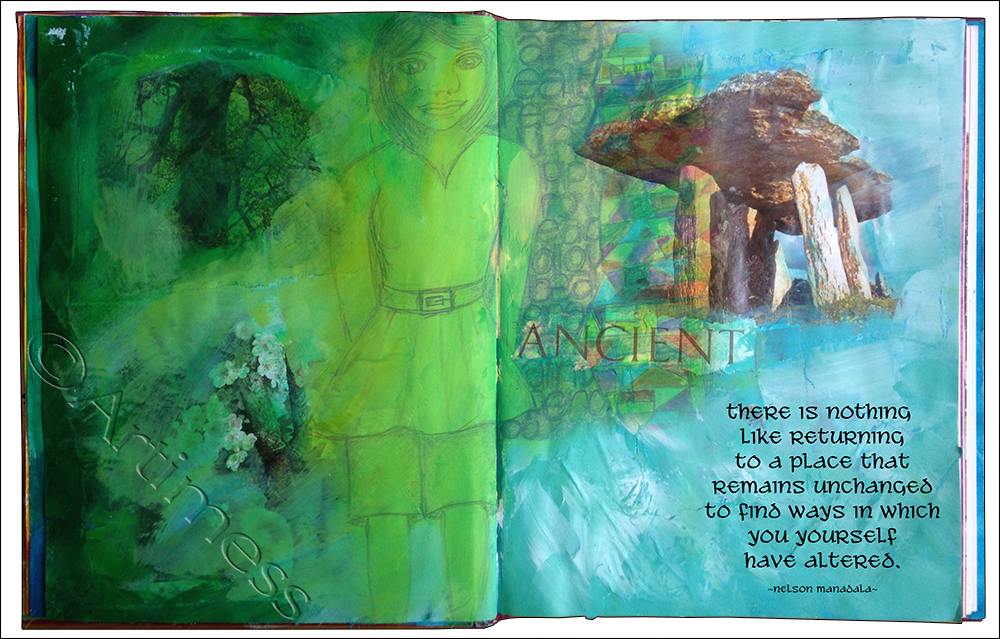 And another page in my recycled journal. This started out as a collage with acrylic paint. I added the scanned person doodle and blended her in, then chose and added the Nelson Mandala quotation using digital text.