It's almost time for the Winter Solstice and I've been starting to reflect on this last year in readiness for the new cycle about to begin.
I've also been making a fair amount of artwork inspired mainly by the amazing lessons in Effy's Radiant 2 course – I thought it was about time I posted some of the work online. I have found it really interesting going back over my work from the last few months to notice how much my work has been changing.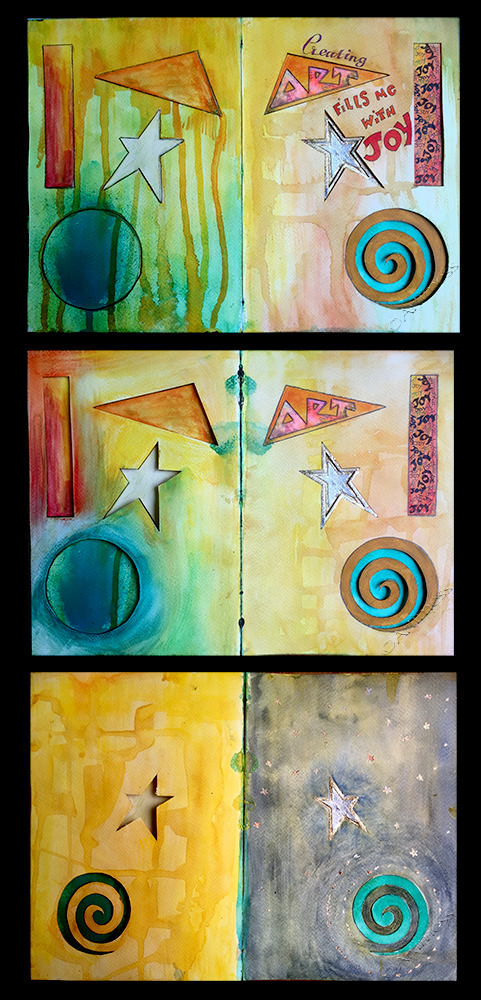 This is the oldest piece, and was inspired by the lesson from Tangie Baxter. I really enjoyed using her cut-out techniques to create these pages and am sure I will use this technique again in the future.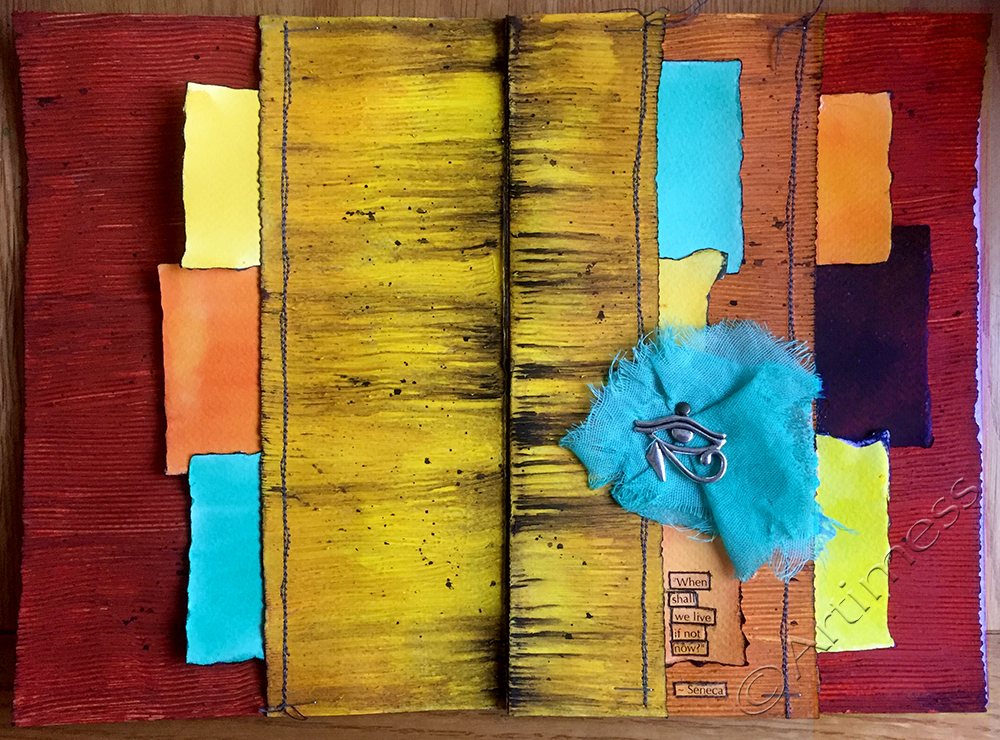 I had so much fun creating this next piece. It was inspired by the lesson from France Papillon – I learnt so many new techniques from this class. Simple, but so effective!
Nolwenn Petitbois's lesson inspired this piece. It has so many layers – and i got so messy creating it – great fun!
At the end of November, I treated myself to this Winsor & Newton Cotman Half Pan Water Colour Studio Set
from Amazon…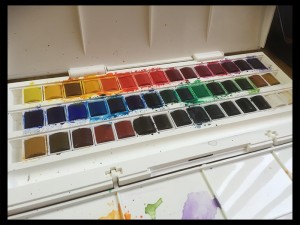 …and I couldn't wait to try them out when they arrived!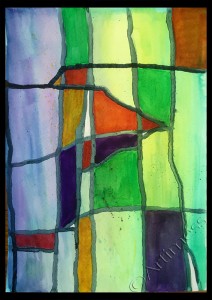 This was result of that first play with my new paints! I enjoyed using them so much that I think I've used them in every picture I've made since!
My golden haired lady was inspired by Marieke Blokland's class – such a comprehensive lesson – so much detail. I really enjoyed creating her – especially using the gold flakes in her hair – I love the way she sparkles!
I have a load more work waiting to be uploaded, I hope to get it done before Christmas… so keep watching this space.