I thought it was about time I caught up with posting some more pictures from my journal.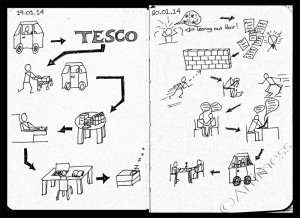 This is my interpretation of the last of the sketch noting prompts. The first one is pretty simple to interpret, but can you guess what the second one is all about?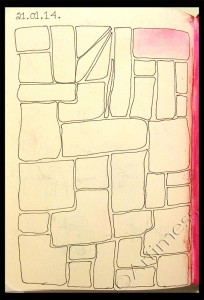 I ran out of time on the 21st and spent five minute drawing these interlocking shapes.
I started this page off using water colour pencils and neocolour ll crayons, then I just couldn't resist the call of the paint any longer! I used acrylic paint and stencils to finish it off.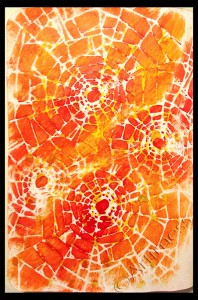 This last page was created using acrylic paint and stencils.

Just because I haven't been posting, doesn't mean I haven't been journalling! I treated myself to a little pocket journal, and have been doing my five minutes + every day! I made this title page at the beginning of the book…
… using my Rotring Rapidograph pen to draw with, then colouring with watecolour pencils and Neocolour ll crayons.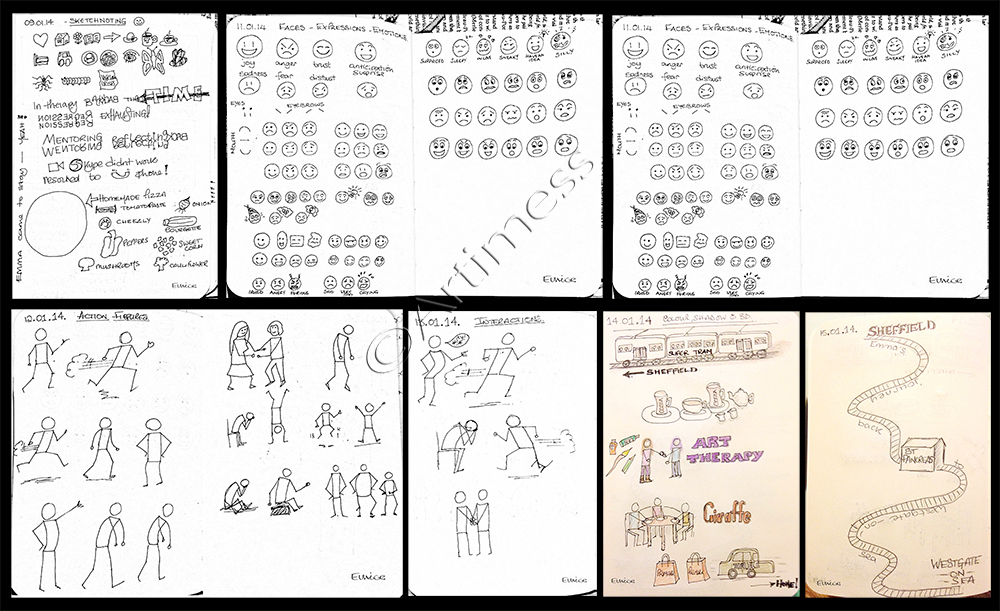 We've been learning about sketch noting, and I have to admit, I've really enjoyed using this way of journalling as you can see from these pages.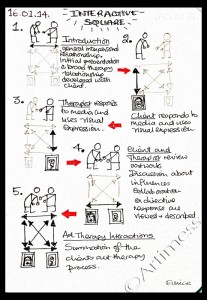 This last page is my version of a bit of psychoanalytic theory, adapted from a paper by Anita Bragg & Patricia Fenner (2009), which I'm talking about in my course essay at the moment!