As part of re-creating my identity back here at Artimess, I decided to design myself some business cards. The front was no trouble, but I thought I'd like to put some of my artwork on the back.
I started by creating this Artimess zentangle: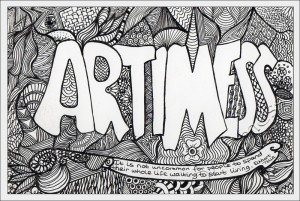 I used A6(105mm x 148mm) white art board and drew with my trusty Rotring Rapidograph .25 Pen.
Then I found this photoshop tutorial from 10 Steps and thought it looked like fun – I love digital blending! So I gave it a go: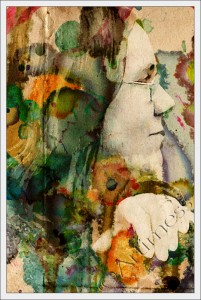 I love the result – mainly because it makes me look a lot younger than the original! So now I have 2 backs for my business card. Which do you think I should use?
I've been active on my free Wordress Blog since April this year, but have been wanting to set up and use my own domain name for some time. Today I've finally achieved that goal … with a lot of help from my brother Marcus 🙂 Now I just have to find out how to link the two and personalise this one to look how I want it to. I'll be burning the midnight oil for a few nights!!
By
eunice
on Saturday September 19th, 2009 at 01:15 in
Artistic Ramblings
-
Comments Off

on Artimess Finally Hosts Own Blog!