As part of my September fresh start, Ive been brushing the cobwebs off my creative skills and learning some new techniques as I've played along with a whole bunch of fabulous artists – free workshops that Connie Solera gave as a bonus for signing up to Fall 2015 21 Secrets. I love the variety of different styles that I've created as a result.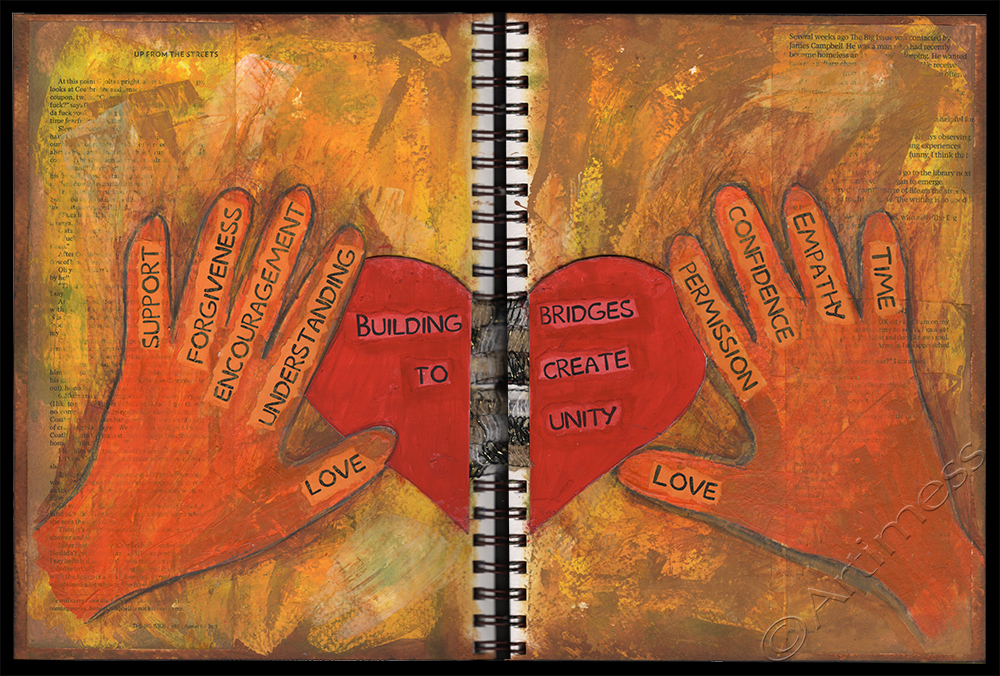 This first journal spread was the result of a workshop with Gretchen Miller reflecting on giving and receiving. I had great fun creating the bridge over the binder rings using some of the wool I bought recently, but its made it quite difficult to close the journal now!
I really loved creating this journal page with Violette Clarke. I didn't follow her instructions to the letter, but I learned a lot and really like how my page turned out. I was totally inspired by this amazing lady, her incredible vitality and vibrant work.
This page was the result of listening to the 21 Secrets Conversation with Eric Scott from Journal Fodder Junkies. After listening to Eric talking to Connie I was intrigued to find out more, and went hot footing over to the Journal Fodder Junkies site where I discovered a series of how to videos. My page didn't quite turn out how I thought it would, but I had great fun making it, and learnt loads in the process.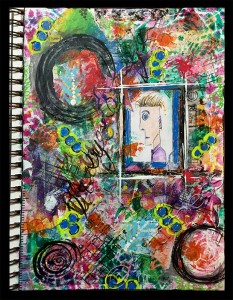 This final page was inspired by a workshop with Roben Marie Smith. I don't think I've ever made such a busy page with so many layers before, but I really love how it's turned out.
I still have a couple more free workshops to take part in before the end of the month when 21 secrets starts, and lots of inspiration for more pages to create – so watch this space to see what I get up to next!