For Christmas I got these Tombow Dual Brushpens 18 Colour Set (Primary)
and have been itching to try them out ever since. Today I finally had enough time to play!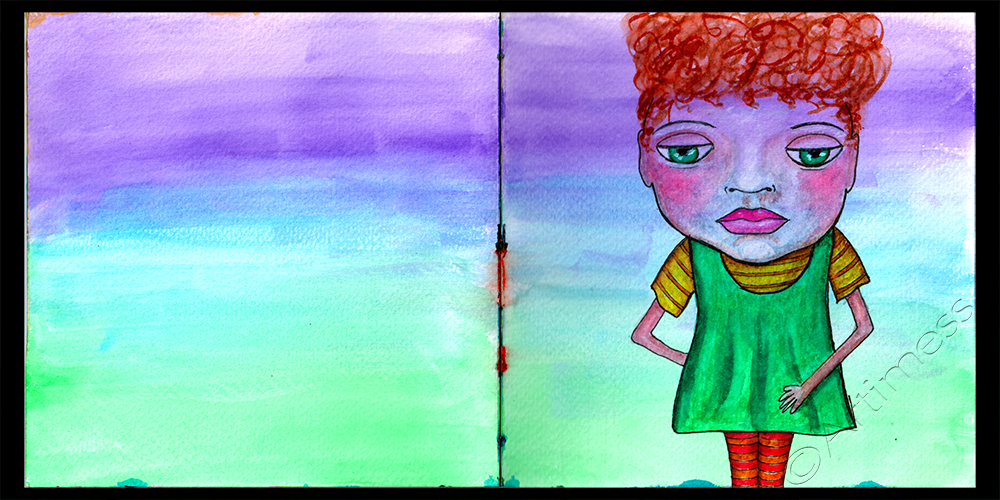 I had already created the background using watercolour paint, so I drew the figure using pencil, outlined it using a uni pin fine liner, then coloured it using the Tombow pens.
I love how easy they are to blend and am very pleased with the final result. I can see I shall be ordering some more colours very soon!