I treated myself to a set of drawing inks a while ago and created this background with them.
I played around with it a bit to give it a bit more depth and have used it a few times already, including on the inside cover of my new notebook.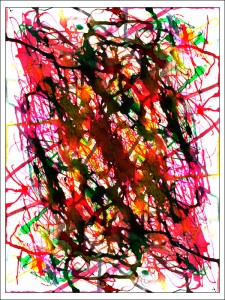 But you know me – never miss a chance to do a bit of blending, so when I made this star image on my iPad, I thought I'd just have a go and see what happened.
I added it to the ink blots, did a lot of copying and blending …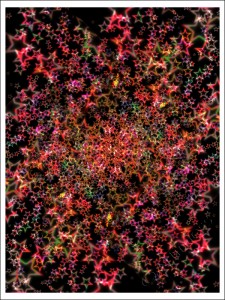 … and ended up with this! What do you think?