Since moving to our new home, I have really been struggling to be creative. It's not been helped by the wasps who have invaded my new studio space making it difficult for me to get unpacked. Not that we haven't been busy.
We treated ourselves to a brand new Dyson. I really love the quality in these machines, but today I discovered a whole new meaning to precision engineering – every single piece of cardboard used in packing the machine was a work of art! They were scored and folded just like pieces of origami to exactly fit round each part of the machine. Absolutely amazing! I sat and patiently deconstructed each one because I was so fascinated by their construction!
On a more artistic note, I also treated myself to some Pearlescent Fluid Acrylics. I tried them out in my notebook…
… then just had to play digital blending with the photos I took! Hopefully I'll be getting really messy very soon now!!

As promised yesterday…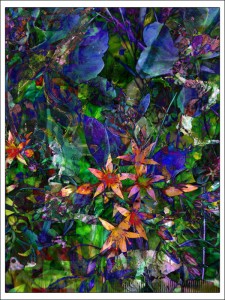 …today I played with a spot of digital blending! I blended the original photograph together with a scan of the blue green mail art I created a few days ago. I'm quite pleased with the way it's turned out. What do you think?


I took this picture of our front room today to show my daughter how the packing was going. I was wondering how it would look if I blended some of my scanned mail art with it …
… this was the first version with just one image blended…
… and this is the second version with another image blended. I can't decide which one I like best. What do you think?

Whenever I create anything, I take scans of my work through all its stages, so that I can use the images for backgrounds and texture in future work. Today I took two of those intemediate scans of my last two projects and played digital blending with them.
I think the result looks like the background of a fairytale story, and can imagine lots of quirky characters running around in the image. I might just print it out and have a go at adding some of them to it. What do you think?

The last few times I've been out, I've been snapping pictures of summer feet…. and true to form – I wondered what they'd look like if I played a spot of digital blending with them.
I took two of my photographs, added an artwork scan and whizzled the blending buttons. I rather like the result – what do you think?

I've been working on a mixed media piece in my new journal for the last couple of days and experimenting with the camera on my iPhone as well.
Inspired by this post from Julie Fei-Fan Balzer, I spent a while cutting out this quotation to use on my new page.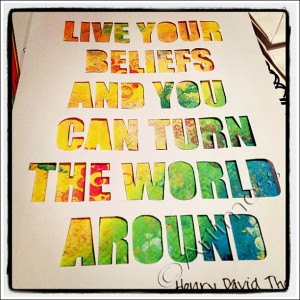 After I'd finished the cutting out, I downloaded the Snapseed app and took this photograph to play with on my new app!
Today I was working on the background, and scanned in the different stages to use as future collage material. As is often the case, I got sidetracked into doing some digital blending 🙂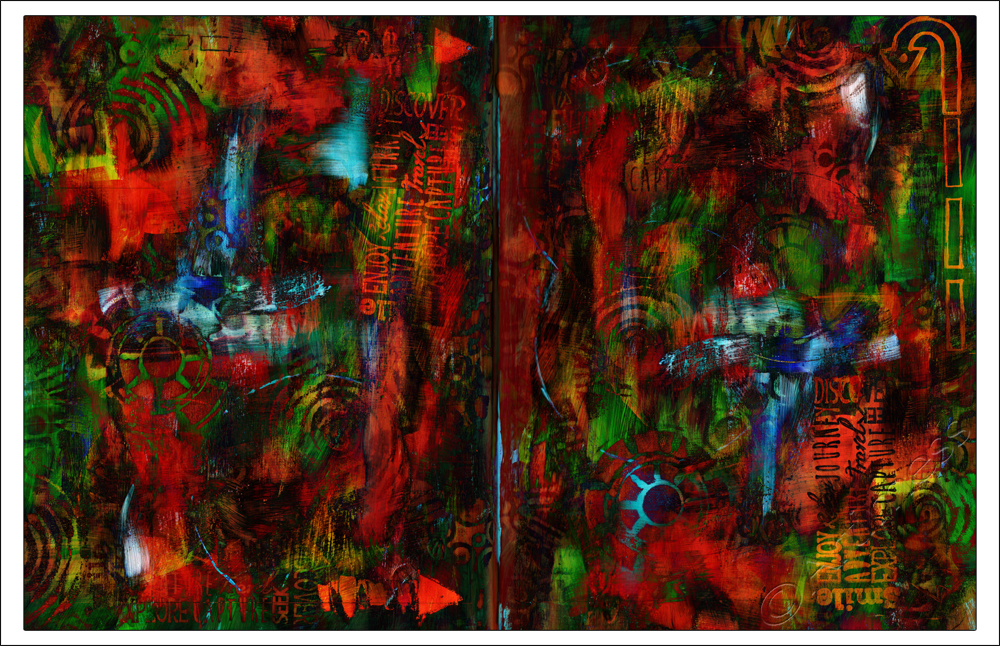 This is the result – pretty colourful, yes? You'll have to wait till tomorrow to see the finished page as the final layer is still drying at the moment!

Finally! I've at long last finished projects #5 and #6 in Kate Crane's 21 Secrets 2013 class.
I started project #5 with a collage of printed artwork covered with acrylic paint. I used handmade stamps to add more depth then added a computer printed quotation and some grungeboard keys covered with metallic flakes. Lastly I added a metal key.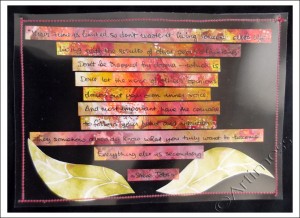 I just loved Kate's acetate sandwich for project #6 but had great problems getting my sandwich contents to stay still. In the end I decided to use some double sided tape to keep everything in place! The quotation is handwritten on strips of cut up painted background and the leaves are cutout prints of handmade stamps. Great fun to do, and so effective!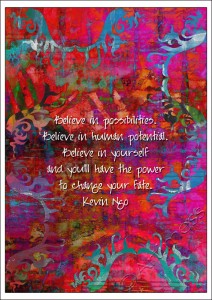 Last but not least, I thought it was time I played with digital blending again! The background is a digital blend of an artwork scan to which I added a blend of a digital brush I created from a hand drawn doodle. I really love this quotation – it's so true!

Today was such a beautiful day, I went out for a walk with my camera. Everywhere was a riot of colour: roses, bluebells, campions, clover, wild garlic, buttercups and daisies, to name the few flowers I know the names of, all showing off their vibrant colours in the long overdue sunshine. I took over 100 photographs! – but you know me, that wasn't enough, when I downloaded them onto the computer I had to play digital blending with them!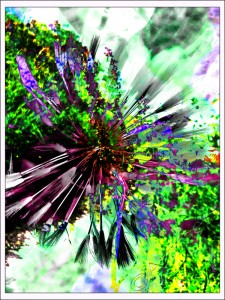 These are the three flowers that I played blending games with. I started off with the rose, then added the dandelion seed head, finishing up with the red grass like plant whose name I don't know. Each flower was blended separately before I blended them together. Can you spot them in the final blend?

I just couldn't resist doing some more paper cutting today. I drew the design, a kind of flower mandala, cut it out then thought it might look good with some colour. I scanned the cut out to print it, but couldn't resist playing digital blending with it first…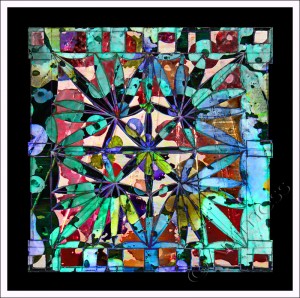 … I rather like how this one turned out. After that little detour I got down to trying out some colours and decided to go ahead with them.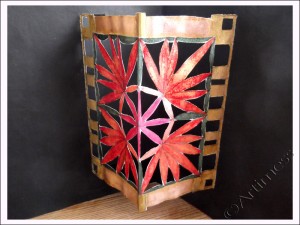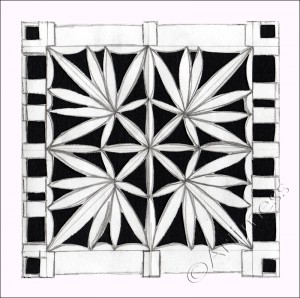 I created the mandala design on some scrap white printing paper then painted it with Twinkling H2O's. It looked a bit anaemic on the white so I painted the background with black gesso before sticking the whole thing to black card with lo-tack double sided tape. I love the way the Twinkling H2O's contrast with the matt black of the gesso.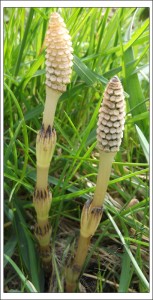 The other weekend we went to York to visit a friend and were taken to visit the city's nature reserve. Always on the look out for a photo opportunity, I noticed these unusual plants growing just behind a bench and had to get down in the dirt to photograph them. Later, playing on the computer, I thought they would make a good subject for some funky blending.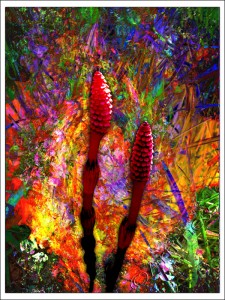 I started with the photograph of the plants, then blended lots of layers of a scan of some leftover paint. By this time it was looking very funky, but the plants had disappeared. So I cut them out, duplicated them on top of the pile, and added some colour and blending to make them fit in with the rest of the picture. I'm very pleased with the result. What do you think?