Take two images – in this case two leaf prints. Scan into the computer, then work some digital blending magic ….
…. et voila! – one new piece of art.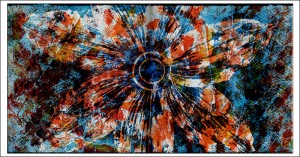 Both images have acrylic paint leaf prints on a background. The top background was coloured using neocolour crayons, the bottom background was painted with white gesso.