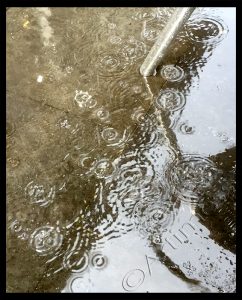 So far this month has been living up to it's reputation for April showers. Puddles like this have been everywhere. But we have been blessed with some wonderful sunny days as well.
I began April by creating a couple of backgrounds in my new A6 art journal.
For this first one, I started off by using watercolour paint, then used some stencils with acrylic paint to add some interest and depth. I love the way it turned out.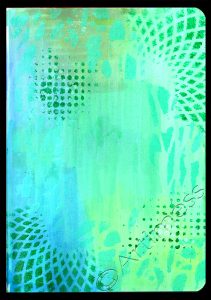 This next spread was created using just watercolour paint and a stabilo all pencil to outline the circles.
Sarah Trumpp's quirky lady in her spread for Journal 52, week 14, inspired this next image which I created with a mixture of watercolour paint, acrylic paint and stencils.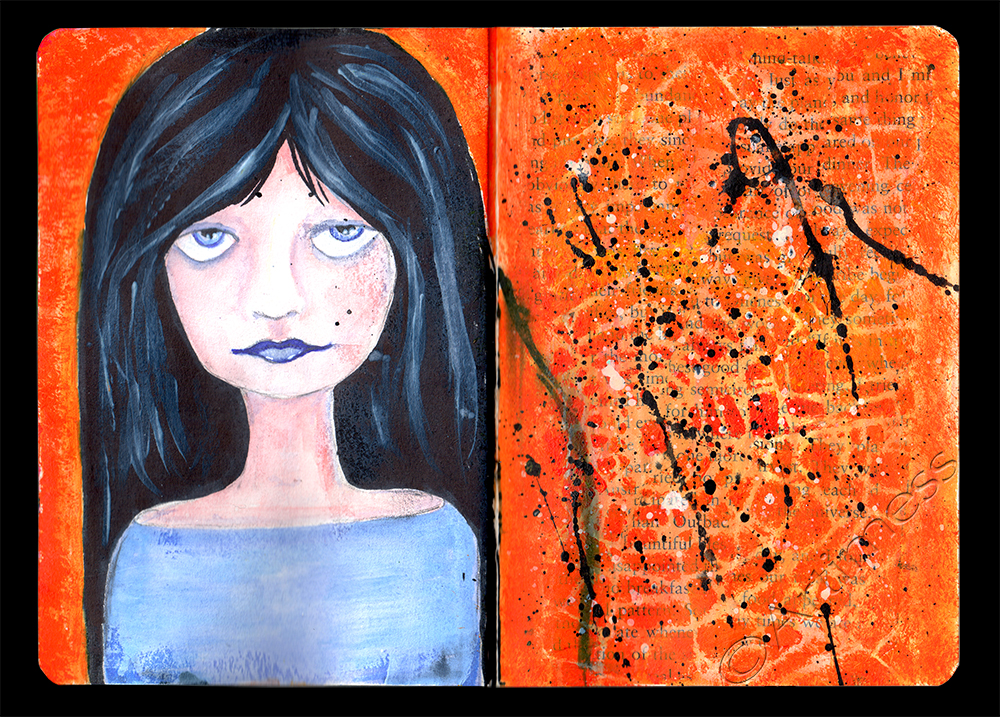 I created this last spread in response to Effy Wild's Book of Days class at the beginning of the month. The image was inspired by a combination of the Kuan Yin Oracle card I selected for the month and a photograph of a peacock displaying his beautiful tail that my brother uploaded to Flickr. I've been working on the spread for just over a week now, using a combination of tombow brush markers and Posca paint pens. I'm really pleased with how its turned out. I may well add some text to it later, but I haven't quite decided yet.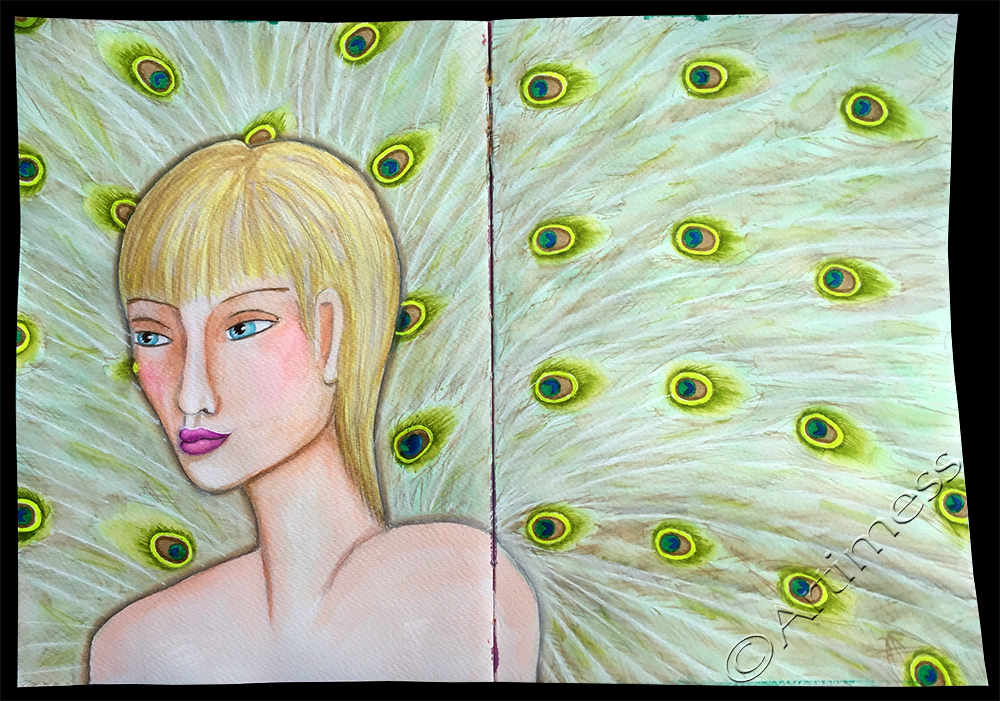 That's all for now, but I have a pile of postcards to prepare for the latest iHannah DIY Postcard Swap. So watch out for some more artwork soon!