Nearly May – and the weather's still no better. We've had a mixture of snow and hail storms this week! But it hasn't stopped me making art.
I'm really loving working in this A6 journal – it's perfect for those days when the big journal is too intimidating!
I created this spread using watercolour paints, tombow markers, a stencil and a gel medium resist.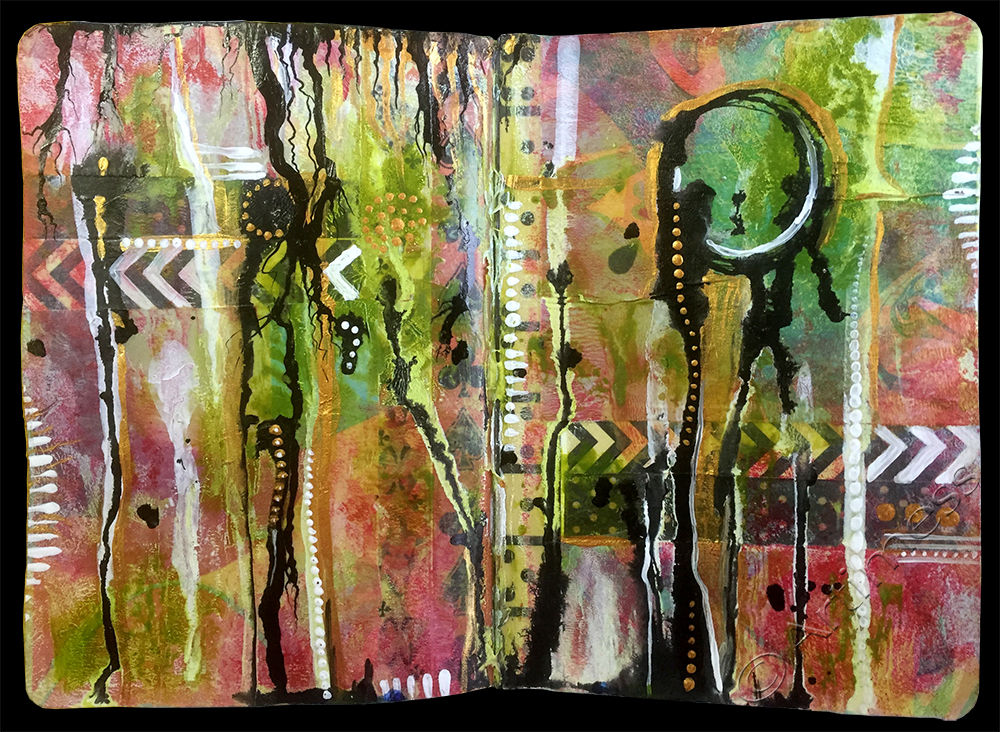 This spread started out as a collage which then got covered up with layers of paint, ink and paint markers. I love the richness of the colours.
I started this next spread by covering the pages with washi tape, then used thin washes of acrylic paint to colour the page and create the 'green girl' on the right.
My 'I Believe' spread was inspired by Effy's Book of Days spreecast about wonder. I really love how it turned out.
In this last spread I decided to play with some rediscovered hand made funky foam stamps that I made quite a few years ago. I had so much fun – I'm planning on making some more stamps to add to the collection!
I've almost finished making the postcards for the iHannah DIY Postcard swap so keep watching for some pictures of those once they're done.
Two more pages to add to the steadily growing collection! Another painted postcard for journalling on…
…created using acrylic paint, a stencil and acrylic ink. The black blots remind me of seahorses or maybe glow-worms. What do you think?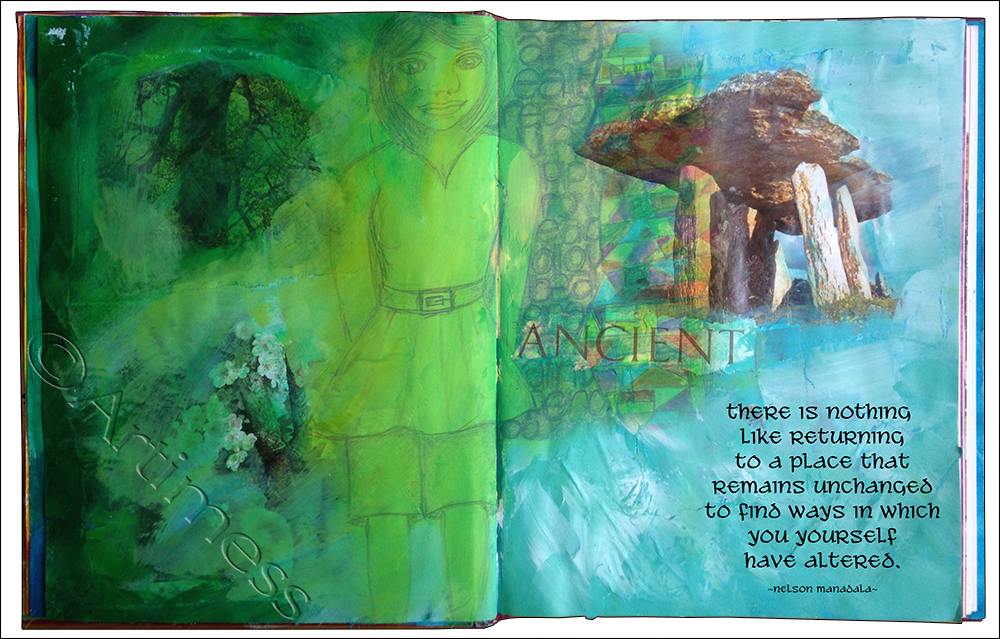 And another page in my recycled journal. This started out as a collage with acrylic paint. I added the scanned person doodle and blended her in, then chose and added the Nelson Mandala quotation using digital text.

I've been having fun with Carolyn Dube's Use Your Words workshop again. This is Mondays project.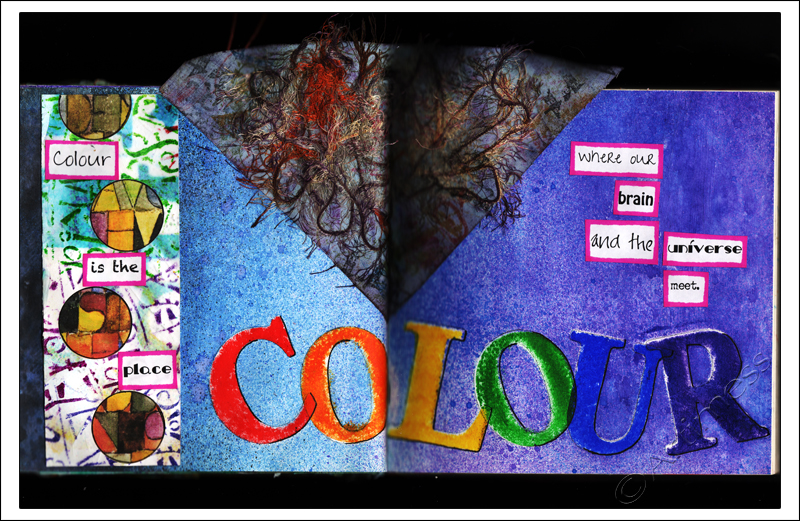 I started off creating the word 'colour' using my homemade stencil and acrylic paint, then masked the letters while I created the background using spray inks. Next I took a piece of yesterday's background sheet with circles punched out of it and added a computer generated image behind to add depth. I created my quotation on the computer and cut up the words. I added shadows and outlines using a uniball eye pen and a sharpie marker.
Lastly I added a material and thread piece with has been sitting in my cupboard waiting for a new home for about three years (how's that for using up odd bits!). It's a bit bigger than the page, but I quite like how it sticks up at the top! What do you think?