It all started with a piece of white paper and four bottles of ready mix poster paint in blue, yellow, purple and fuscia pink…
…I squirted the paint into the paper, folded it in half, and squigged it everywhere! This photo was taken when it was all gleaming and wet. As soon as it was uploaded to the computer, I just couldn't resist playing…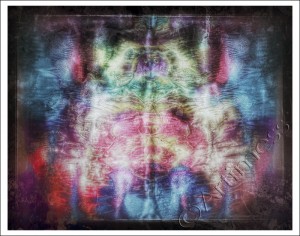 …and this was the first result created using the Snapseed app. I think it makes it look like a piece of beaten up metal. What do you think?
Next came the serious photoshop stuff…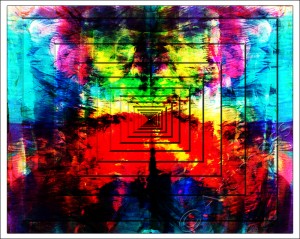 …and this is what evolved! I called it "Looking for the Light". You'll have to look at the large image to see the light at the end of the tunnel which reflects the meaning of this image.
Which one do you like best?