I treated myself to a set of drawing inks a while ago and created this background with them.
I played around with it a bit to give it a bit more depth and have used it a few times already, including on the inside cover of my new notebook.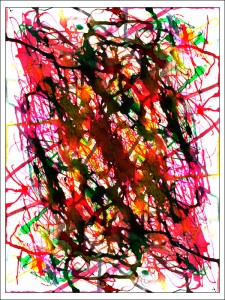 But you know me – never miss a chance to do a bit of blending, so when I made this star image on my iPad, I thought I'd just have a go and see what happened.
I added it to the ink blots, did a lot of copying and blending …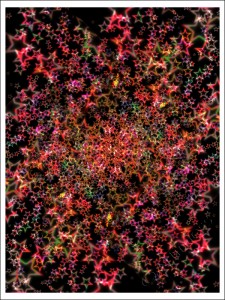 … and ended up with this! What do you think?

Yesterday I got talked into trying out a new app on my iPad called Bamboo Paper. It's a notebook that you can paint and scribble in.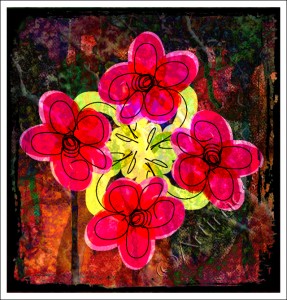 The first thing I wanted to know after I'd played around with the different tools and produced a few doodles was – "Can I export the images?" So I tried… and it let me email myself a .png file copy of the page I'd been working on. From there it was a simple matter of playing digital games to come up with today's image. I can see I'm going to have fun with this!