Today I have been getting ready for a new start. Tomorrow I start my Art Psychotherapy Masters Degree! I was hoping to do some painting today, but last minute form filling and organisation took over leaving me just enough time for a little digital blending but not much else!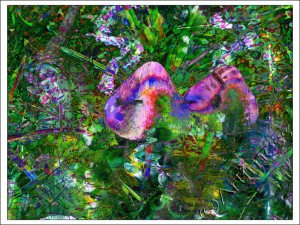 A little digital blending and some photo manipulation created these wonderful psychedelic magic mushrooms!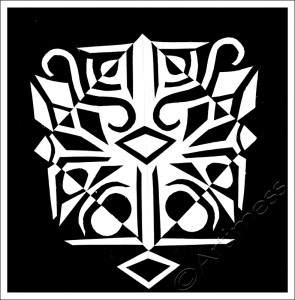 Yesterday I played with another Notan design. This one has lots of faces in it. How many can you see?

The last part of Misi B's Life Book 2013 Class was to journal about emotions on the back of the page then to draw a group of faces showing different emotions. Not the easiest thing in the world for me – but I gave it a go!
I 'wrote' the journalling using acrylic paint, added some colour to the background, then drew the faces using a charcoal stick. I coloured some of the faces using acrylic paint, then coloured the remaining background using a mixture of acrylic paint and neocolour crayons. Finally finished! Wow – that was some class Mitsi – thank you so much – I learnt a lot!

Late last night, about 1am, I decided to start Misi B's Life Book 2013 lesson. I can always judge how much I've enjoyed something by the amount of paint I get all over me – I'm still picking the paint off my fingers now!! I only got as far as the first background, but I had so much fun and am really pleased with the result so far. So I scanned it to share with you.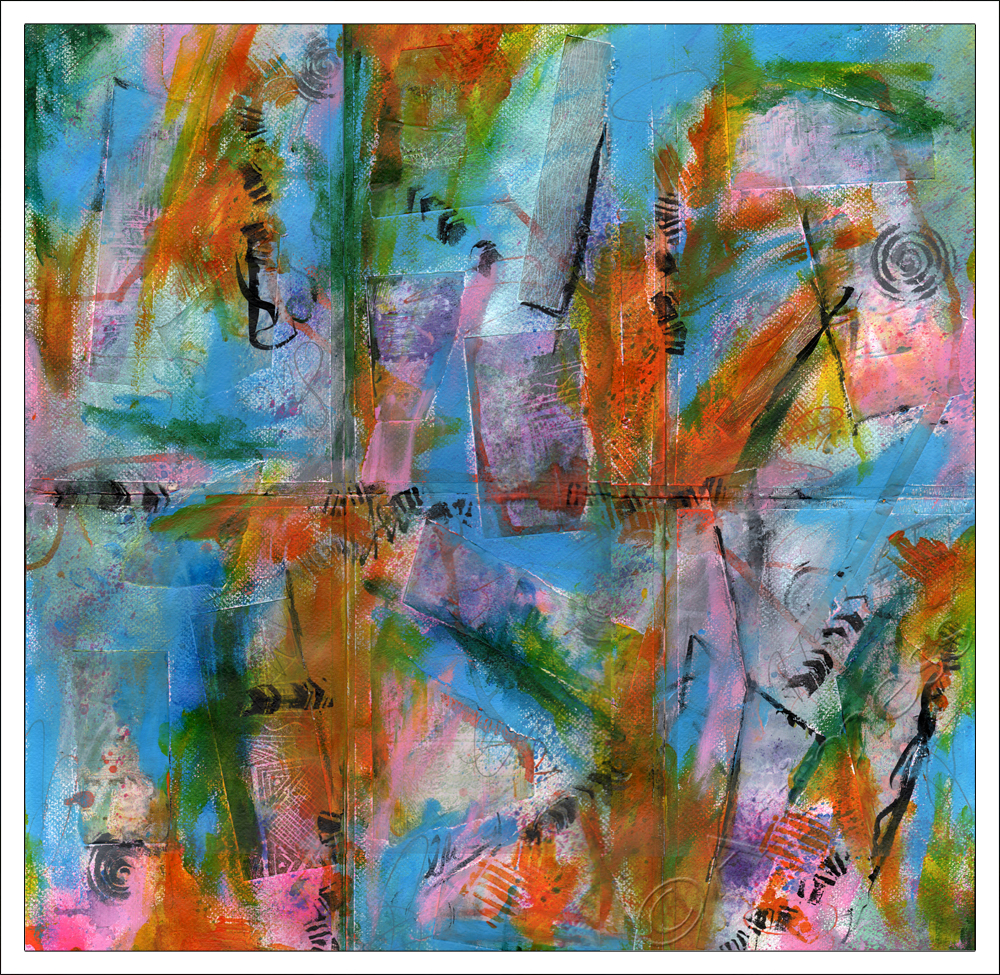 I started with a collage of leftover bits of artwork prints then added some glitter sprays and ink sprays. Next I added several layers of acrylic paint using my hands and some hand made stamps – very messy!! The next step is to search for faces in the background and paint them in. I can see two at the moment – how many can you see? I'll show you the result when I'm done – see you later!!