Today I created a batch of coloured backgrounds in different colours using inktense pencils and neocolour crayons. I often do this when I can't think what to do as I find it generally sets me off on a new creative path. Today was no exception! During the background process I ended up with several very painty tissues, but one in particular caught my eye.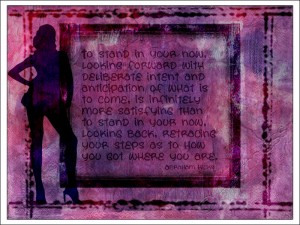 I carefully separated the three layers of tissue then tore and arranged them before glueing them to the background with a healthy dose of gel medium. When it was all dry I scanned the image into the computer, added the quotation and chose some digital brushes to frame the words.

It must be the effect of all the dull winter days at the moment, I just keep wanting to play with flower images, so here are some more winter flowers!
I started off by stencilling the big flowers onto the watercolour paper using acrylic paint – messy, but fun! Then I added some more flowers using clear stamps and a mixture of Staz-on ink pads and distress ink pads. Lastly I scanned the image into the computer, added some more greenery with digital brushes and some more background colour using gradients and blending.

After yesterday's disaster I thought I'd keep things nice and simple today. I felt like playing with bright colours so I got my Inktense pencils out.
I created the flowers and the background using the Inktense pencils, then added some foliage using digital brushes after scanning it into the computer. I love the way the Inktense colours glow!

Following on from yesterday, I thought I'd create a background on glossy card using the distress ink pad and cling film technique.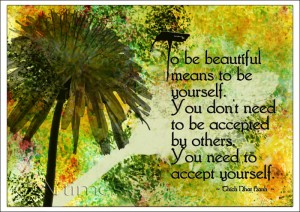 When I saw how it turned out, I decided to scan it, add some digital brushes which I created from a couple of my own photos and the Thich Nhat Hanh quotation.