All Packed up and ready to go… in just over 12 hours we'll have the keys to our new home – very exciting!
These two boxes contain essentials … my paints and brushes, recycled stamps, gel medium, stencils and many other goodies that I have been using for the last week or so. I feel as though part of me is missing at the moment! So to keep me out of mischief I've been playing image altering on my iPhone!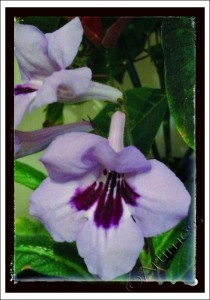 We were given this plant by a good friend just over a year ago, and it is still flowering and flourishing. I have no idea what it's called, but I love the colour and the shape of the flowers. Can you put a name to it?

I managed a few more layers last night and was hoping to add some text today but somehow the time eluded me! So here's the next instalment…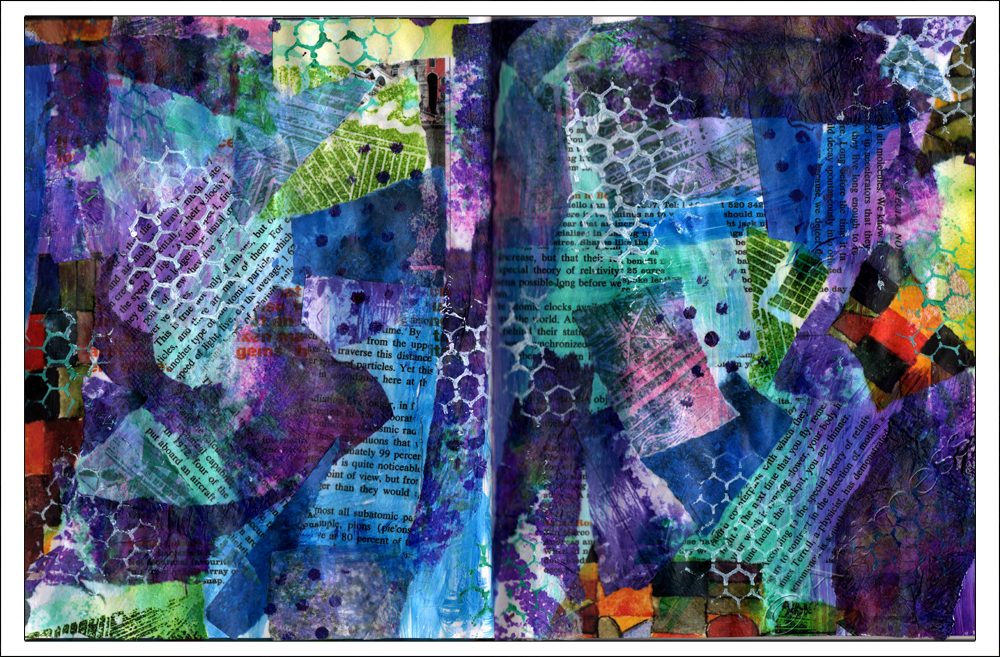 … first I added some layers of acrylic paint and some stencilling…
… then I collaged my meditating lady after painting her using acrylic paint and a die-cut dragonfly. It's taking awhile, but I'm pleased with how it's looking so far. Hopefully I'll manage to finish it tomorrow!
Now I'm off to the shops to get some more boxes! Keep watching!

We're on the move again! I got accepted onto an MA Art Psychotherapy course to start in September and we're in the process of moving house so that I can be nearer to the course.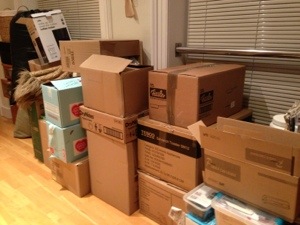 Right now we're surrounded by boxes in various stages of being packed!
As we could well be without a broadband connection for a while after the move, I thought I'd better try out posting from my iPhone 🙂 ……Hopefully this will work!