Stage three of the great round of mandala, Labyrinth/Spiral, is one where I feel completely at home! I have loved every moment of this month. I haven't got round to creating a physical dreamcatcher yet…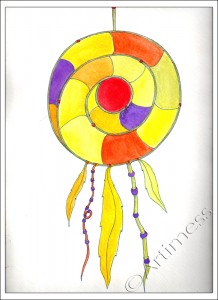 …but I started the month by creating this image of one using Derwent Intense watercolour pencils.
I am still waiting for the experience of walking a physical labyrinth, but in the meantime I had great fun creating this hand drawn one and then walking my finger round its paths.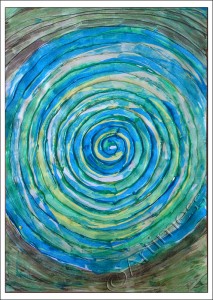 Spirals came next, and I've been having so much fun with these. This one was created using ready-mix paint…
…and I made this one by weaving some very thick wool in a spiral. It is absolutely mesmerising if you spin it! That's all for now, but I'll try not to leave it so long before I post the next instalment!