I've just realised how long it is since I posted anything online. I've been busy keeping up with Julie's Mandala Magic classes, I just haven't got round to posting anything online. So here's the first instalment – moving on from the Void to the Bliss…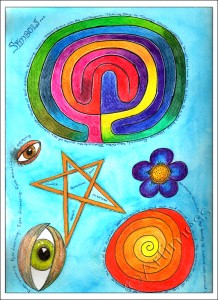 … I created this page of symbols that are important in my life right now.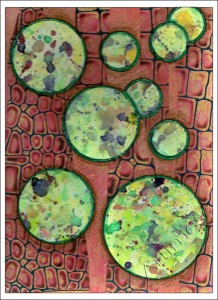 I found the bliss quite a difficult stage to be in, and had trouble with the shaving foam technique that Julie recommended. After struggling for a while, I gave up and decided to use a mixture of other watery techniques to create the mandalas on this next image.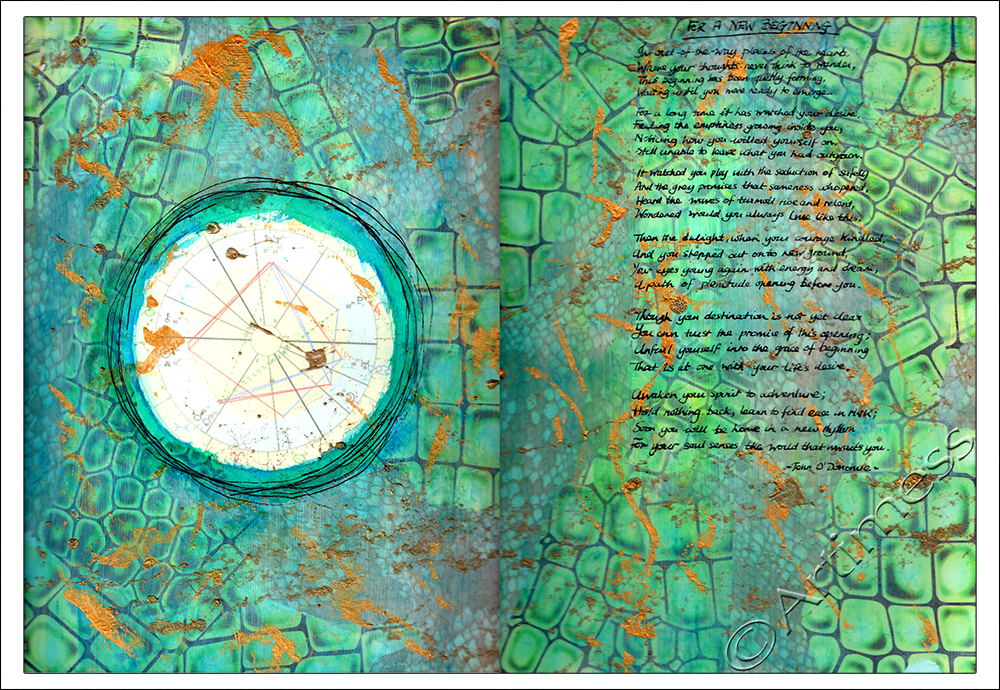 I quite enjoyed making this page which has a background made from patterned tissue paper covered in water activated neocolour crayons. The free birth chart I used comes from the website astro.com. To complete the spread, I handwrote the poem 'For A New Beginning' by John O'Donohue.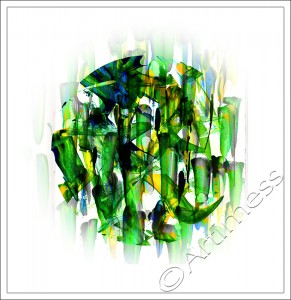 Slightly apart from making mandalas, I've been playing with paint in a very free way and have taken a few of those images and created this blended mandala. Keep watching for the next instalment!