Creativity rocks! I've been so busy writing my dissertation that I haven't had time to do anything else. But I took a couple of days off last week and did a bit of catching up!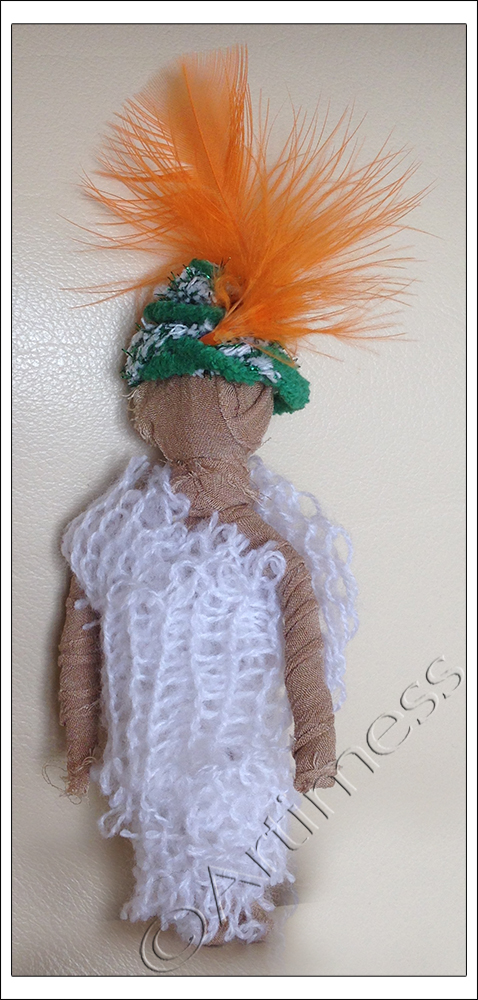 A couple of weeks ago we had our dissertation tutorials and as part of the tutorial, our group were asked to create an image to represent our finished dissertation. I knew I had to create a doll, but as we didn't have much time for the art work I knew she had to be simple. So I made a wrapped pipe cleaner doll and called her "All wrapped up with a feather in her cap!" Do you like her?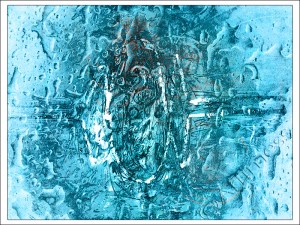 This image started out as a photograph of the kitchen sink with splashes of water all over it. Then I blended a painting into it – et voilá!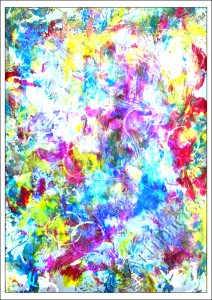 This one is a blend of two paintings created during a recent painting workshop.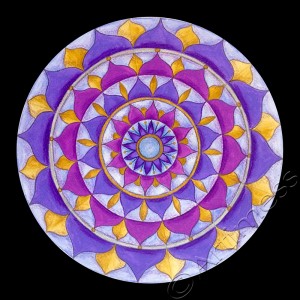 I've been fascinated by mandalas for a long time as any of you who have followed my blog or flickr stream will know. So when I saw Julie Gibbons was running a five day free course, I just had to sign up and play along. I must say, the course is one of the most comprehensive mandala courses I have ever seen and I am learning so much. Thank you Julie. This is my first mandala created on day two using a pencil drawn grid, neocolour crayons and watercolour pencils.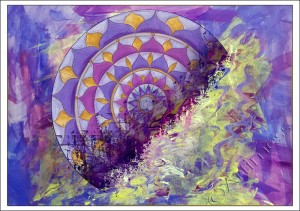 And I just couldn't resist playing digital with the mandala after I scanned it!