Being without any internet for the past few days, I have had more time to get messy with paint and gel medium! Collage Lady is another catch up from the Life Book Course.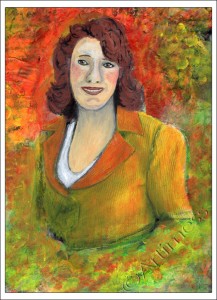 Loosely following Mystele's week 22 lesson I created a collage from torn magazine pages using a picture of a woman as the central focus. I then used a mixture of pastels, gel medium, neocolour crayons, journaling and acrylic paint to add colour and depth to the work. I must add that the painted lady bears virtually no resemblance to the collaged image underneath!
I had great fun making this piece. Thanks for the lesson Mystele and for the new techniques I learnt!