Stage three of the great round of mandala, Labyrinth/Spiral, is one where I feel completely at home! I have loved every moment of this month. I haven't got round to creating a physical dreamcatcher yet…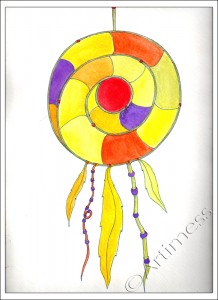 …but I started the month by creating this image of one using Derwent Intense watercolour pencils.
I am still waiting for the experience of walking a physical labyrinth, but in the meantime I had great fun creating this hand drawn one and then walking my finger round its paths.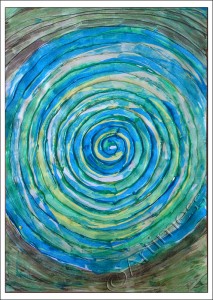 Spirals came next, and I've been having so much fun with these. This one was created using ready-mix paint…
…and I made this one by weaving some very thick wool in a spiral. It is absolutely mesmerising if you spin it! That's all for now, but I'll try not to leave it so long before I post the next instalment!

I've just realised how long it is since I posted anything online. I've been busy keeping up with Julie's Mandala Magic classes, I just haven't got round to posting anything online. So here's the first instalment – moving on from the Void to the Bliss…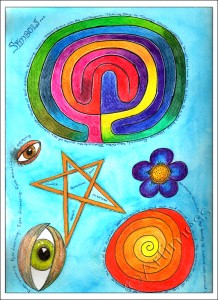 … I created this page of symbols that are important in my life right now.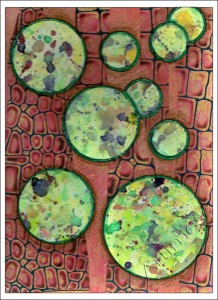 I found the bliss quite a difficult stage to be in, and had trouble with the shaving foam technique that Julie recommended. After struggling for a while, I gave up and decided to use a mixture of other watery techniques to create the mandalas on this next image.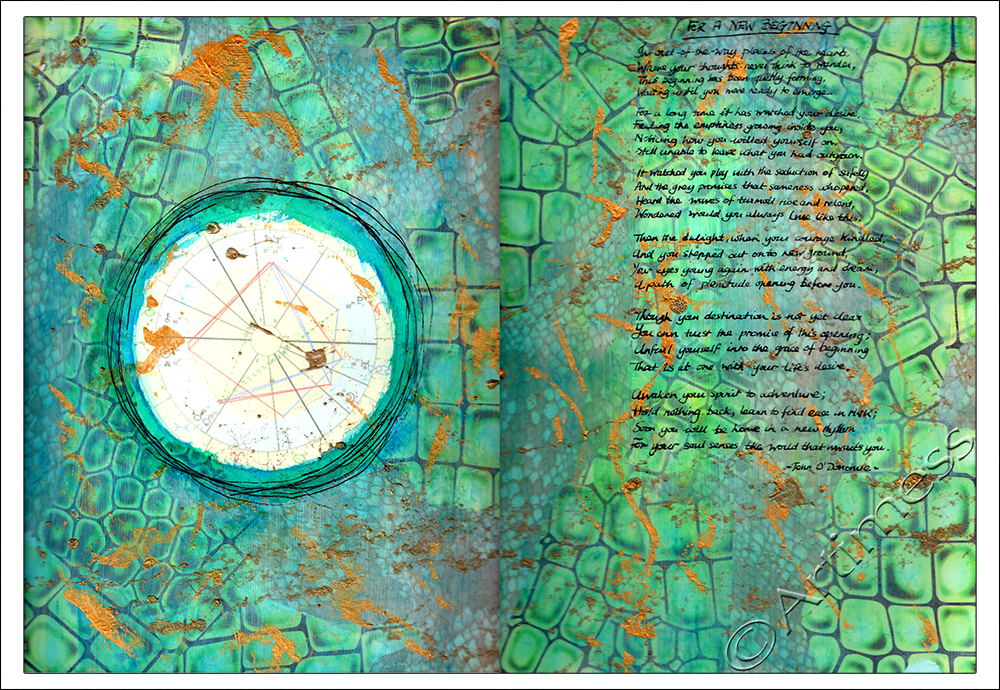 I quite enjoyed making this page which has a background made from patterned tissue paper covered in water activated neocolour crayons. The free birth chart I used comes from the website astro.com. To complete the spread, I handwrote the poem 'For A New Beginning' by John O'Donohue.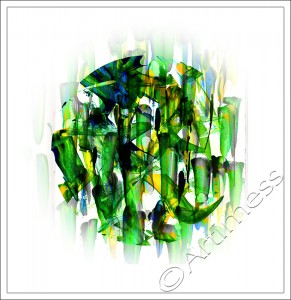 Slightly apart from making mandalas, I've been playing with paint in a very free way and have taken a few of those images and created this blended mandala. Keep watching for the next instalment!