I just had to play with Wednesday's Mandala! Do you like my animation?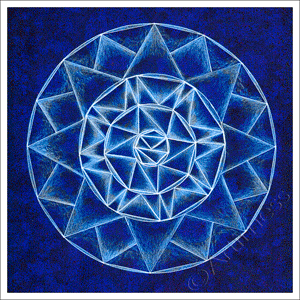 If you missed it, click your browser refresh button to see the animation repeat. Not brilliant – but not bad for a first attempt!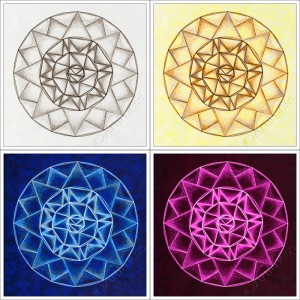 I started off by inverting the original, then added colour changes and blends to the mixture.